Windows Live Mail Converter Software!
Searching for a tool to convert Windows Live Mail to Microsoft Outlook?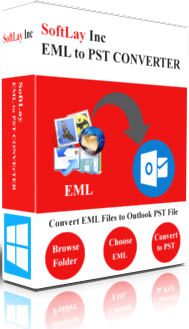 Trusted by Millions
Money Back Guarantee
SoftLay Windows Live Mail Converter can help you out from this situation! Windows Live Mail Converter is a very well known name in the email conversion world which is used to convert Windows Live mail to Microsoft Outlook 2010, 2007, 2003. SoftLay Windows Live Mail Converter is the only solution which gives you 100% successful migration of Windows Live Mail to Outlook.
What Users think about Windows Live Mail Converter
This software is very easy to use and fast in conversion, I converted my 20 K emails in just few seconds.
- Andrea, US
No other tool are able to support conversion of 50,000 mails without interrupting the conversion than this tool.
Lengyel, Hungry
Must say, this windows live mail converter is life saver solution when it comes on conversion of large file size emails.
— Thierry, France
Finally, I have the best solution now I can perform conversion individually with this tool without taking anyone's help.
— Michael, United States